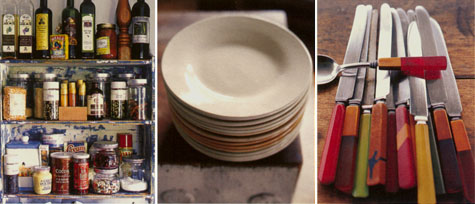 The picture came from
this post
on the
101 Cookbooks
blog - which I literally started following today. Can't believe I hadn't looked it up before, I *HAVE* heard of it, many times. It looks like a cracker.
But I wanted to have this picture somewhere. If I ever do the opening-some-sort-of-eatery thing, then I want to have those plates and that cutlery in it. Colours and rustic and interesting, but not busy. I just wanted them there...
Gah. I tried to post a comment on that post checking for permission to re-publish. Couldn't find a contact. However. I HAVE linked back to the website...